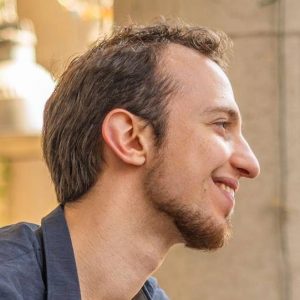 I am Alexander Atlesque (aka Alexander Van Maele), a self-taught artist from Donetsk, Ukraine, currently living in Bruges, Belgium.
As an artist, I share a message of kindness, wholesomeness and unity using photography, written word, installation and music.
As a freelancer, I work with ambitious tech startups leading society into a better era.
As a photographer, I capture and share the portraits of people and companies making a difference.
Atlesque – The brand
Atlesque is derived from the Latin word Altus, meaning high, deep, noble and profound.
High meaning a bird soaring in the sky, looking out at the land, clearly comprehending the movements below.
Deep meaning taking time to work out the details, delving beyond the surface of matters, finding the origin of issues and striving for perfection.
Noble are those who think of their acts and their consequences, adjusting to lead to good and peaceful results benefiting others.
Profound as knowledge and wisdom are attained by self-realization.
work
I first explored painting with my #WhatDoYouSee? series: a set of digitally-edited watercolour paintings mimicking the effects of the Rorschach test. The audience was asked to describe what they saw and discuss with their peers, resulting in a form of social art.
As I furthered my investigation into human lives, I was inspired by Buddhist literature to create the installation called 'The Origin Of Suffering'. Blending conceptual photography with written word and physical contrasts, my work sought to convey the origin of our inner pain and offer a potential solution.
I find joy in using different media and showcasing concepts beyond the shallowness of our modern times. My work is my attempt to improve the world and leave a positive imprint.
Exhibitions
De Basis – The Origin Of Suffering
In celebration of the newly opened De Basis, a creative mansion near Brugge, an in situ exhibition was held on the origin of suffering. Inspired by ancient Buddhist texts, this installation used photos, text and symbolism to convey a spiritual meaning.
16 February 2019 @ De Basis, Brugge, Belgium
Post-Fossiel Gent: Gent zonder Fossiele Brandstoffen
Imagining a city without fossil fuels, using photography and web development to create the future looks of ecological fashion.
18 – 28 May 2018 @ NEST, Gent, Belgium
Part of a group exhibition around Bruges running simultaneously with the internationally acclaimed Triennale.
4 May – 16 September 2018 @ De Snuffel, Brugge, Belgium
Contact
Or get in touch through social media: